Throw Pillows
HOLIDAY GIFT DIY: THROW PILLOWS
Throw pillows make such a great gift during the holidays.
They can be easy to create and make a big impression on your loved ones!
There are so many different ways to design throw pillows – it's a wonderful way to add more personality to your decor (and to your friends' decor).
I want to show some of the easy pillows I've created using my Batik Paintings.
Batik Paintings transform throw pillows into works of art!
---
The following two pillows were made with different sizes of Batik Paintings.
The first one was made using a Celtic style 9″ x 9″ Batik Painting – this painting is still available on my website.
For the border and back of the pillow, I used Cotton Batik in Amethyst Jewel.
I stuffed this throw pillow with Poly-fil, rather than using a pillow form.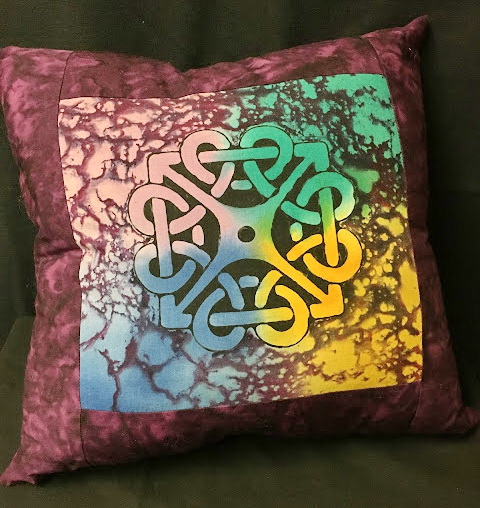 ---
This next pillow was made using a Small Sized Batik Painting in a zebra print.
The backside of this pillow doesn't have to be made using a Batik Painting, as most people will just see the front.
For the backside of this pillow, I just used Cotton Batik in black.
To fill the pillow, I used a pillow form – it's probably the easiest option for making a quick throw pillow.
Simply cut the fabric to fit the pillow form.
This one came out to be about 14″ x 15″.
Perhaps the most time consuming pillow, this one was hand embellished with beads and metallic thread.
If you have the patience for embellishing, the result is absolutely stunning!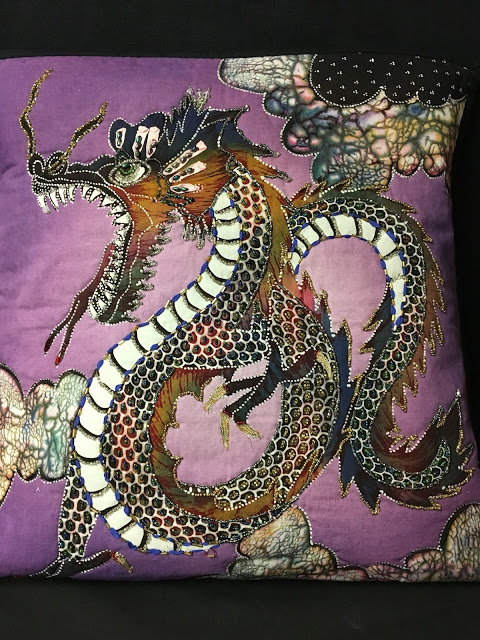 ---
Here is another example of an embellished throw pillow: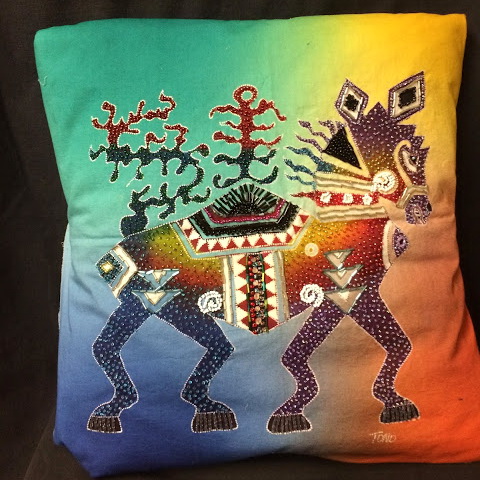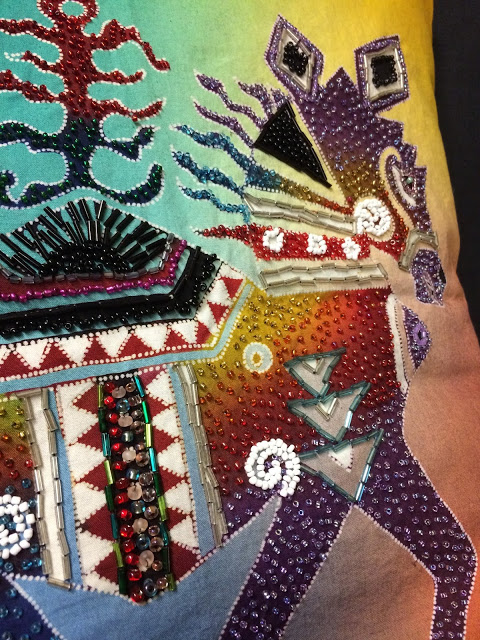 ---
For all you quilters out there, here is a quilted Batik Painting sham which is perfect for a throw pillow.
What a wonderful way to use your skill!
I used a Small Sized Batik Painting and with the border, the sham was large enough to cover a 22″ x 22″ square pillow insert.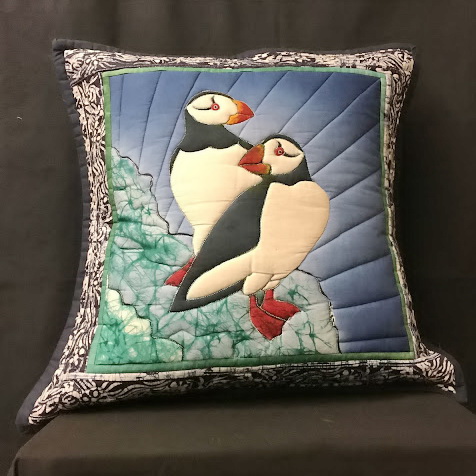 Whichever type of throw pillow you choose to make, it is guaranteed to be the perfect gift!
Happy Sewing!