Rayon Wrapped!
Wrap yourself in Rayon!
Designs in Machine Embroidery, affectionately known as DiME to consumers, recently published Joanne Banko's  book titled Wrapped in Embroidery.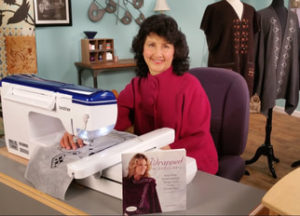 Designs in Machine Embroidery and DiME Editor Eileen Roche are well known in the sewing and embroidery industry for providing inspiration and education through their project-based magazine. In addition, they have published numerous how-to books authored by Eileen as well as other experts in the field. Clearly their focus is on inspiring and educating readers on all aspects of machine embroidery.
 Wrapped in Embroidery is jam packed with valuable information on embroidery basics and beyond. This book is sure to please both beginner and advanced embroiderers alike!
Get more information on Ms. Banko's new book at http://www.wrappedinembroidery.com