No-Sew Bookmarks
Bookmarks are the perfect stocking stuffer for the literary consumers in your life!
This DIY project appeals to me because it allows me to use up my fabric scraps, it's easy, and it makes a great gift.
Even if one of your friends isn't much of a reader, the bookmarks could be used to save places in cookbooks.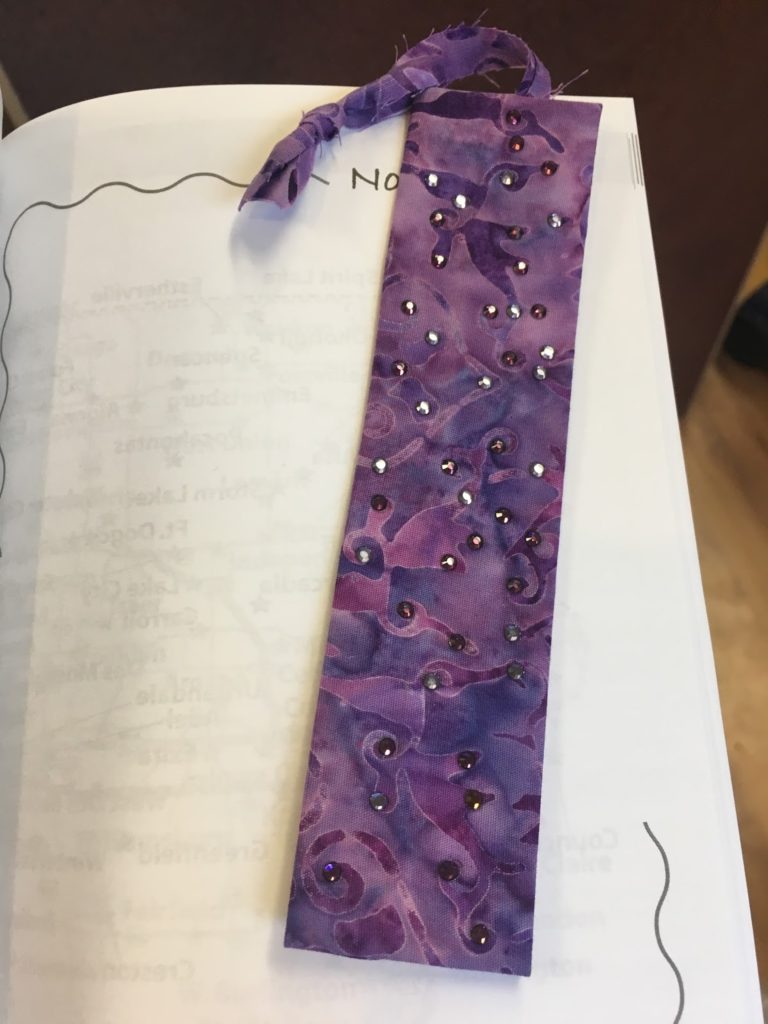 All you need to make your bookmarks is
a piece of cardstock (I cut a piece from my mail),
some scraps of cotton fabric,
a straightedge,
adhesive tape (far less messy),
pencil or chalk,
and a rotary cutter.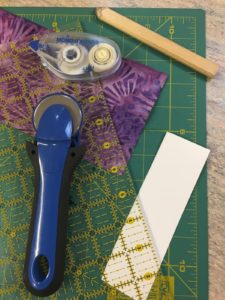 However wide or long you want to make your bookmark is up to you.
You can measure out a piece of cardstock to however much fabric scrap you have.
I made one that was about 2″ wide by 6″ long.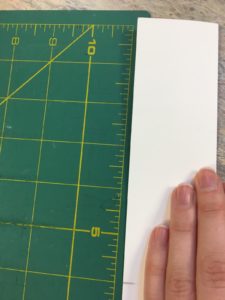 Once you have your cardstock measured and cut, you can measure and cut a piece of fabric to cover it.
Measure out the length of your cardstock and add about an inch so that you have enough fabric to fold over the top and bottom (for a more polished look).
Start by gluing down one side of the fabric and then fold and glue down the top and bottom.
Make sure the fabric is taut by creasing it around the cardstock as you adhere it.
Before folding down the other side, attach a tassel (shown in the next step).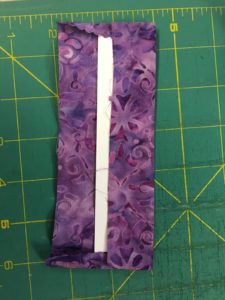 Using more of your fabric scraps, cut two thin ribbons to your preference of length and tie them together at the end.
This will be the tassel for the end of the bookmark.
Put down some adhesive glue at the top of the unfinished bookmark, under the middle seam, and affix the untied ends to it.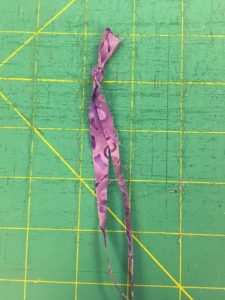 Finally, glue down the other other half to the seam and then you have your finished bookmark!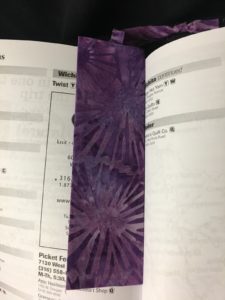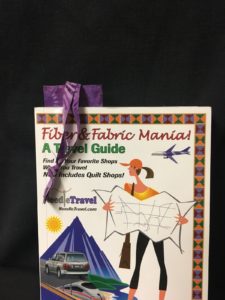 You may wish to customize your bookmark even further by adding beads or glitter!
Here are two "bedazzled" bookmarks for reference: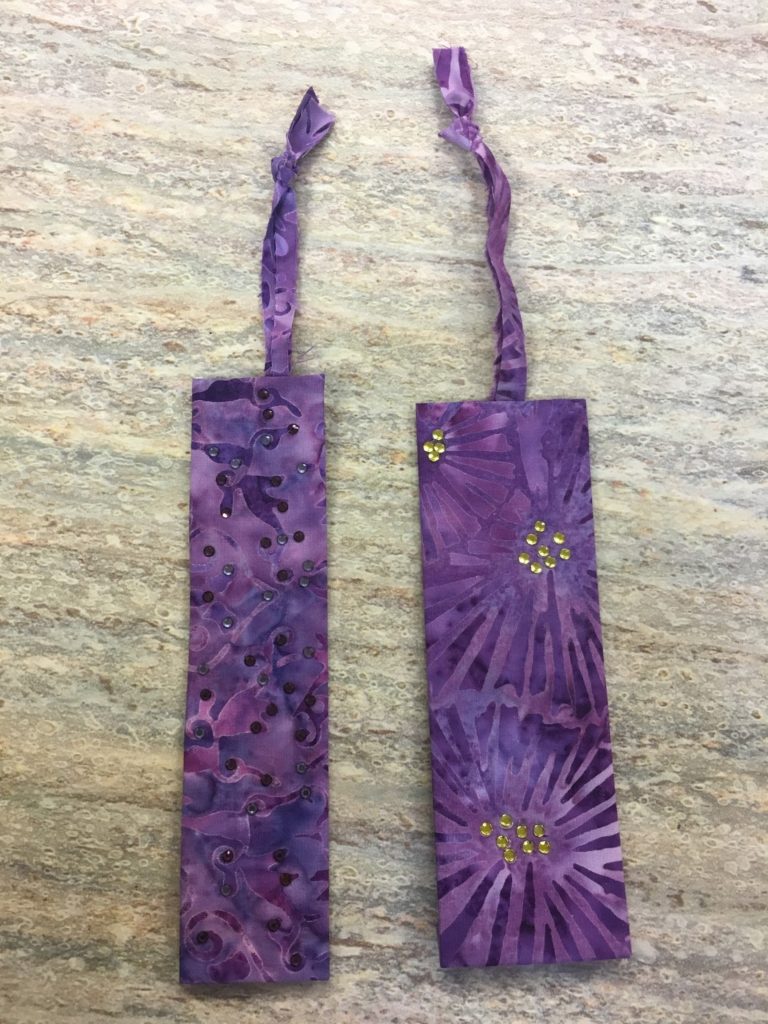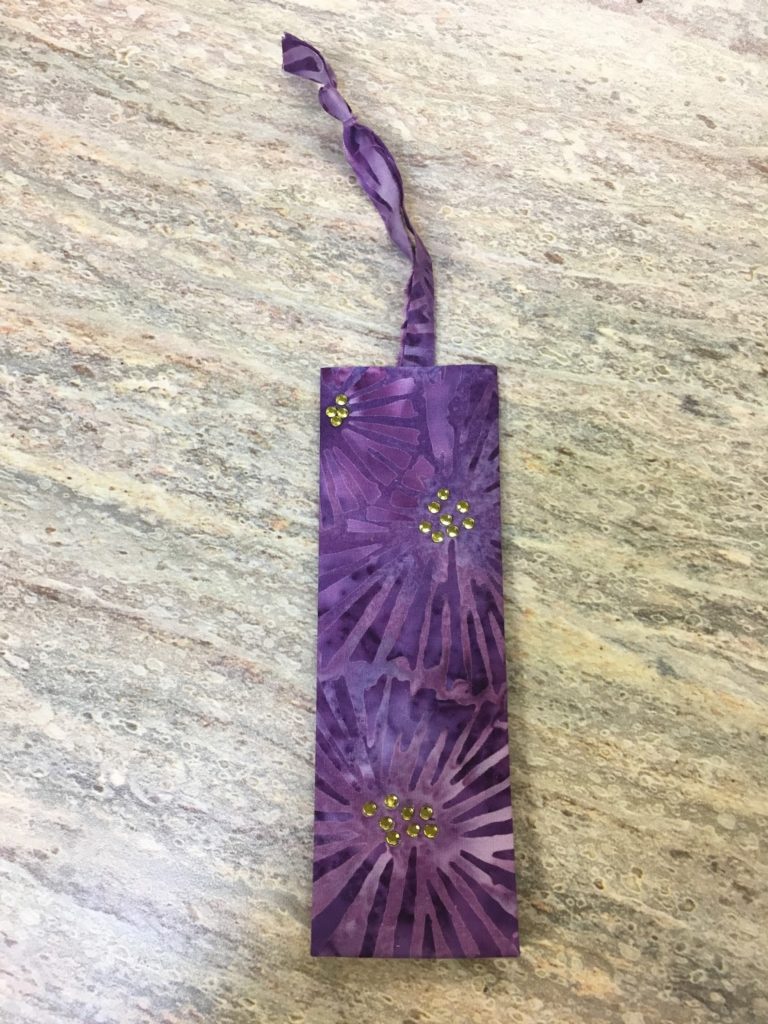 Happy Crafting!