Lampshade Recovering
Do you have a lamp shade that just doesn't go with the rest of your decor?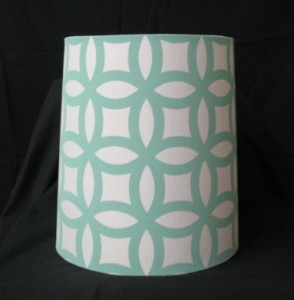 Recovering an old lampshade is simple and easy. It will make a huge impact in any room. No sewing machine? That's not an issue with this project!
What will you need for this project?
Lamp Shade
Fabric (enough to cover lampshade)
Paper (for tracing shape of lampshade)
Pen/ Marker/ Pencil (for tracing shape of lampshade)
Pins
Scissors
Spray Adhesive
(Optional) Hot glue gun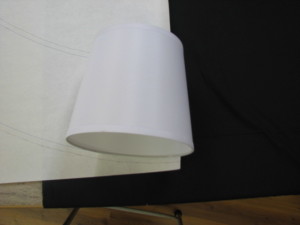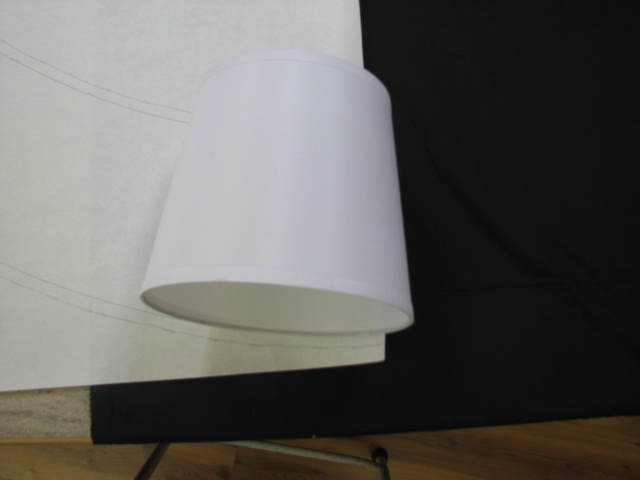 Starting with the seam on the lampshade, using a pencil trace the shape of your lampshade by rolling it across a piece of  paper.
Add 1/2 inch to each side of the pattern.
Cut out the pattern.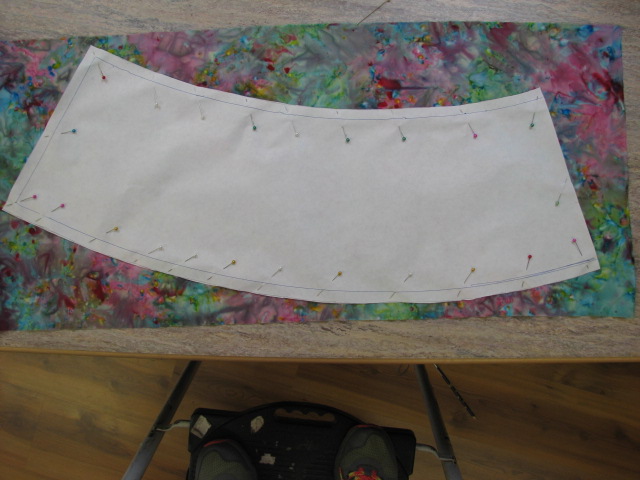 Trace or pin the pattern onto the wrong side of your fabric piece and cut out the fabric.
We used our Cotton Batik Fabric- Summer Splash- CBF7703H!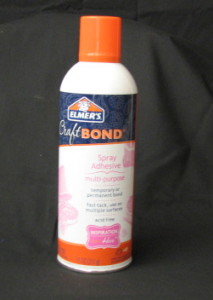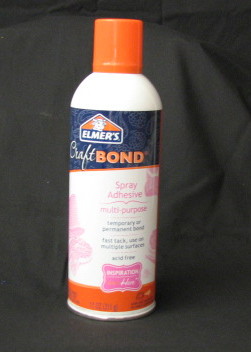 In a well-ventilated area (outside or a garage), spray the wrong side of the fabric with spray adhesive.
Carefully center your shade on the fabric, lining up the existing seam with the edge of the fabric.
Roll the shade along the fabric, smoothing it out as you go.
When you get back to the start fold over the remaining fabric which will stick to the adhesive and create a finished edge. You can either use a hot glue gun or some more spray adhesive to hold down your finished edge.
Fold under the edges around the top and bottom. Craft stick/ Popsicle stick is useful to help keep fingers from getting sticky.
(Optional) For an extra strength hold, add a little hot glue under the top and bottom edges.
Add trim or other decorations if desired.
From ordinary to stunning!
We are thrilled with our new lampshade. The light shining through really makes the Batik fabric pop.
Check out our other unique Batik Cotton Fabric>>
Here is a step-by-step video.
---
Update:
Made this lamp originally for my guest room.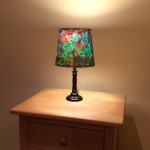 Loving the look of it, and the need of a bedside lamp, I kept moving it into my room.
Only 1 problem, it didn't go with the decor in there.
Simple Fix: I made myself a new one that goes with my decor.
This time I used CBF4502K- Egyptian Floating Feathers.