Knit Batik Cardigan
Ghostly Greetings!
It's Halloween, so I want to showcase my most festive fabric for the occasion… Day Lilies on Bright Multi.
This fiery Batik knit glows like a Jack-O-Lantern, yet has the versatility to brighten your wardrobe in all seasons!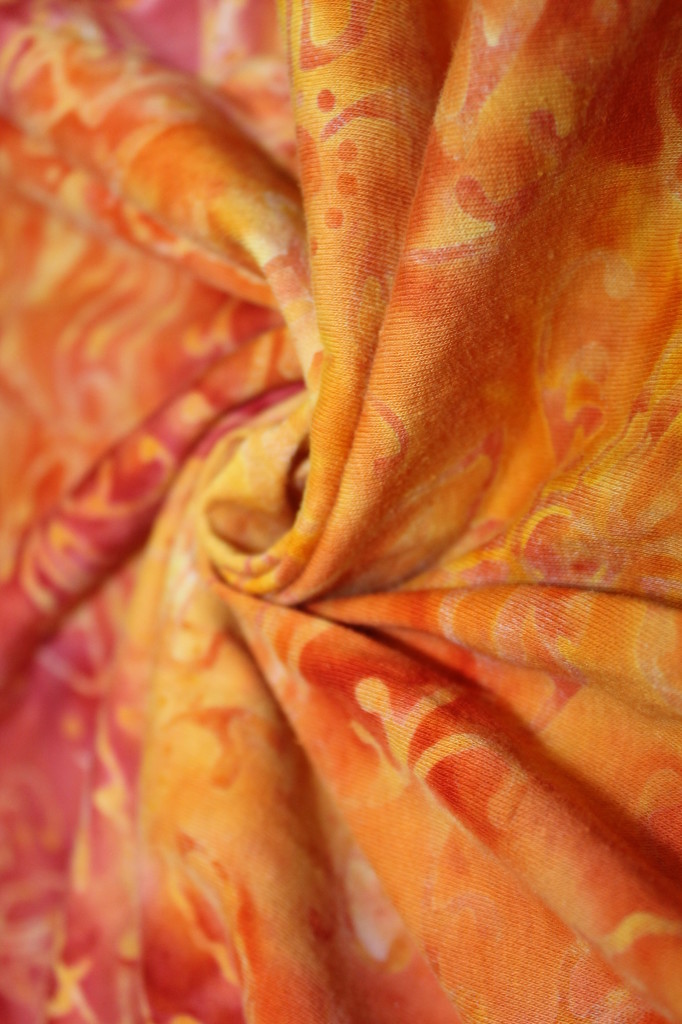 On a crisp Halloween day, or any fall day really, I tend to reach for a cardigan.
In the Pacific Northwest we have an old adage: LAYERS, LAYERS, LAYERS.
When it's chilly out, there's nothing better than layering a cozy knit cardigan over your outfit, even better if it adds a pop of color to your day!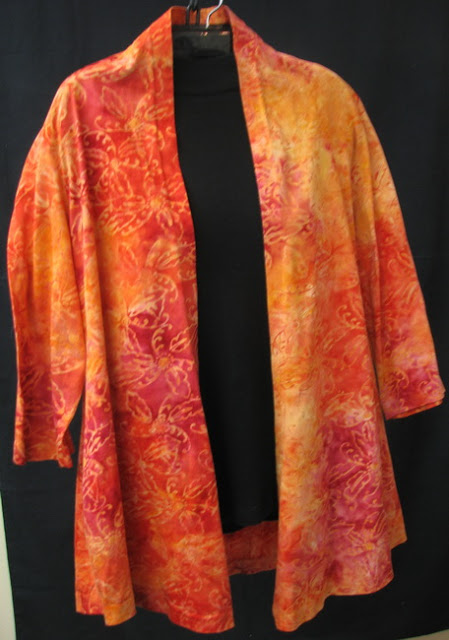 To make this lovely cardigan, I used the Cool Cardigans-Draped Front pattern from Pamela's Patterns.
Her brand focuses on designing patterns that are flattering on all body types!
This pattern is recommended for fabrics with a good "drape", so it's open to non-knit fabrics.