Interview with Chelsea: Beading Extraordinarie
This week, I had the pleasure of interviewing Chelsea,
who spends her free time embellishing batik paintings.
In the past, I have featured some of her bead work on
the gallery page of my website – check it out here.
Her work is beautiful and adds so much to the batik paintings.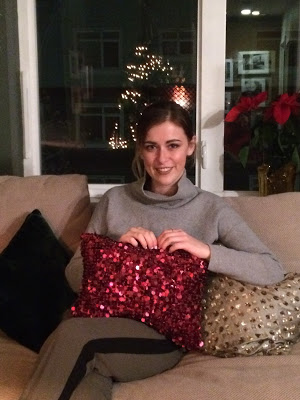 Chelsea, 25, has been embellishing batik paintings for the past five years.
She was first introduced to beading at a quilt show she attended in 2012.
The pieces that she saw there had bead accents, many with larger wood beads.
After the show, she began to create more fully beaded pieces using batik paintings like the one shown below.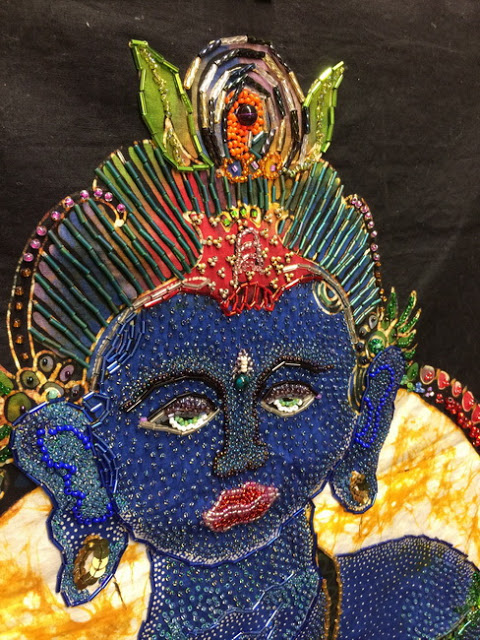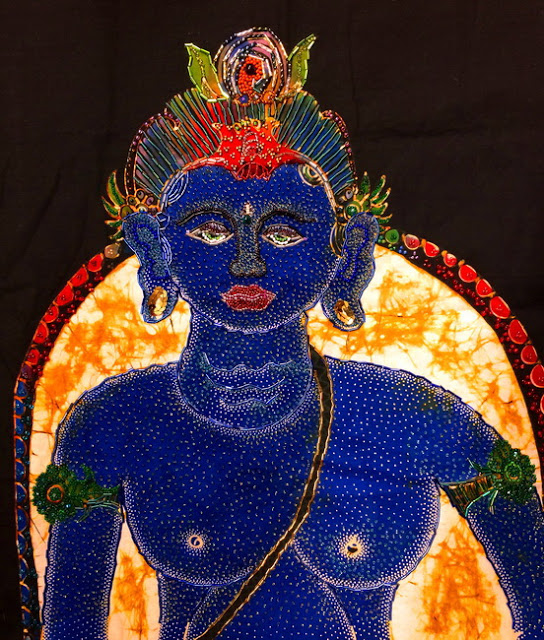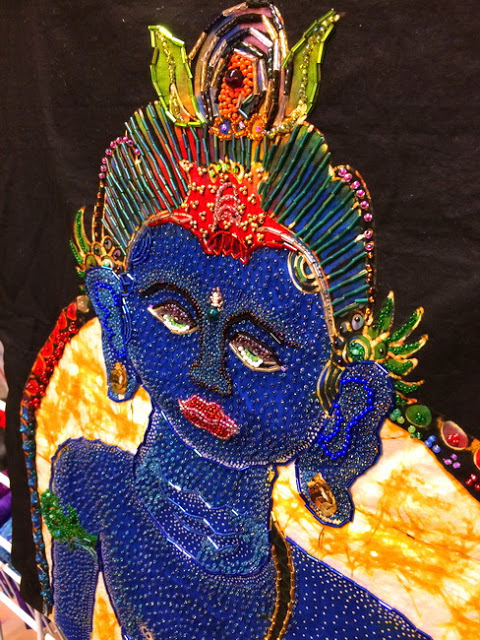 As a graduate student with a full schedule,
she finds time to embellish while watching TV or while traveling on long flights.
At the rate she beads, her larger pieces take up to a year to complete.
Her ability to multi-task is enviable!
---
The planning process behind her pieces is mostly mental visualization.
She picks out a batik painting and then selects the beads that best accentuate it.
When she goes to the bead stores she brings the batik painting with her
so that she can match it to the beads in the store.
She says it is very important that you pick out enough beads – more than enough!
If you end up running out of a particular bead,
it can be quite difficult to match it at bead stores
because many beads are unique and come in limited quantities.
Be sure to also check your needle sizes –
it is disappointing to bring home new beads and not be able to fit your needles through them!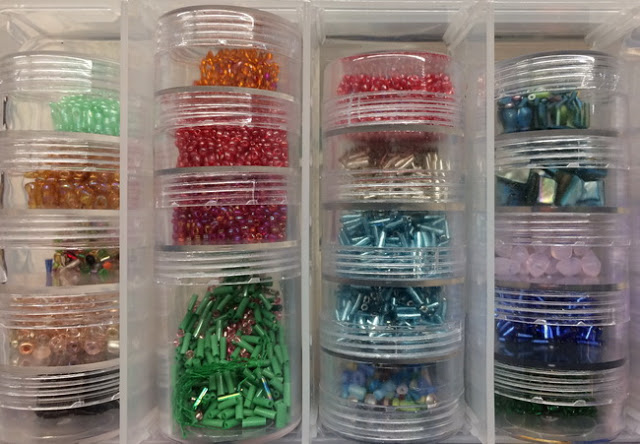 ---
If you're interested in beading, a good place to start would be with a 6 inch batik painting.
Its size is great for practicing.
Below is an example of this: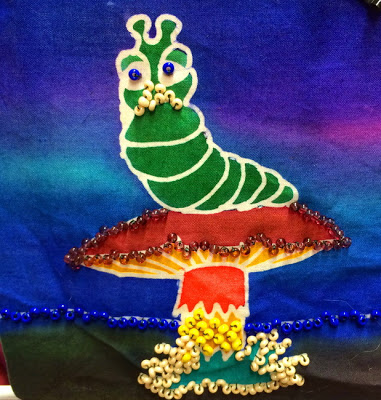 ---
In closing, she had a few pieces of advice for people that are interested in beading:
The beads you choose don't have to completely match the fabric – add your own creative flair!
Use a variety of beads, even sequins if you want. She advises not to get stuck on a single type of bead – use different sizes, shapes, and textures.
Before starting your piece, know what part of the painting you want to highlight.
Don't be afraid to take beads out if you don't like them – it's more disappointing to spend time on something you're unhappy with than to just take out the piece you didn't like in the first place.
Tie off pieces often so that you don't lose large strings in the event of a thread breaking, or a change of heart.
Get more beads than you think you will need.
Always check your needle size with the bead size.
---
Here is a gorgeous flower painting that she gifted me: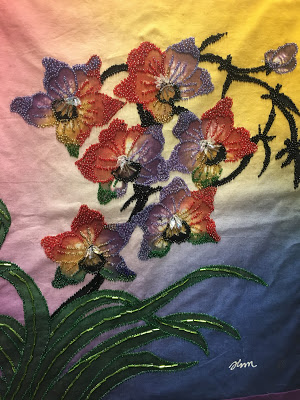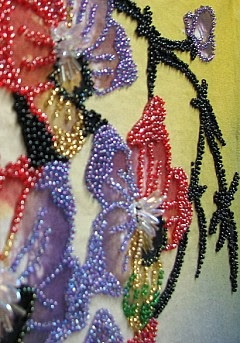 ---
Here is a wonderful and playful Gecko painting that she gifted me: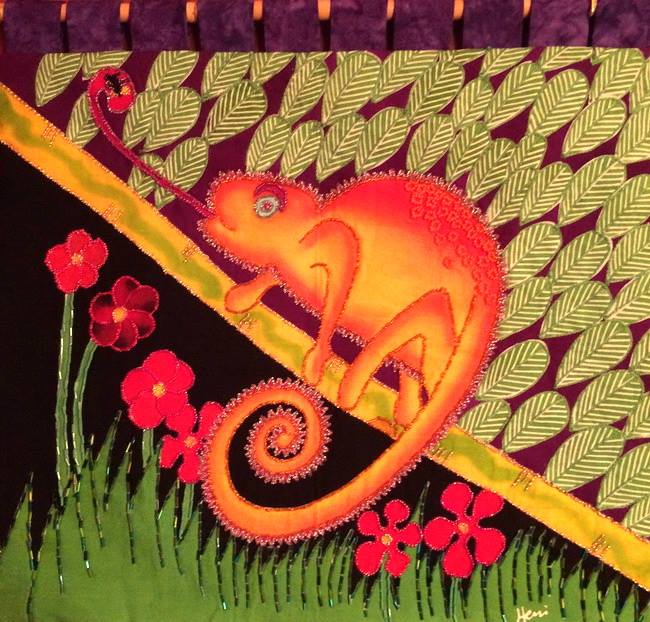 ---
She is currently working on this painting: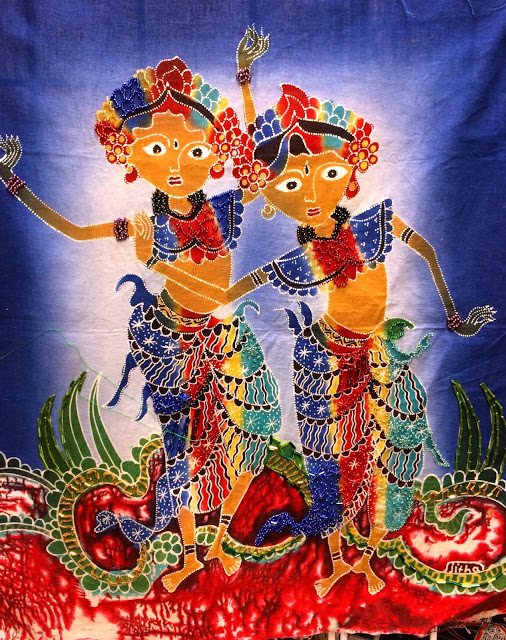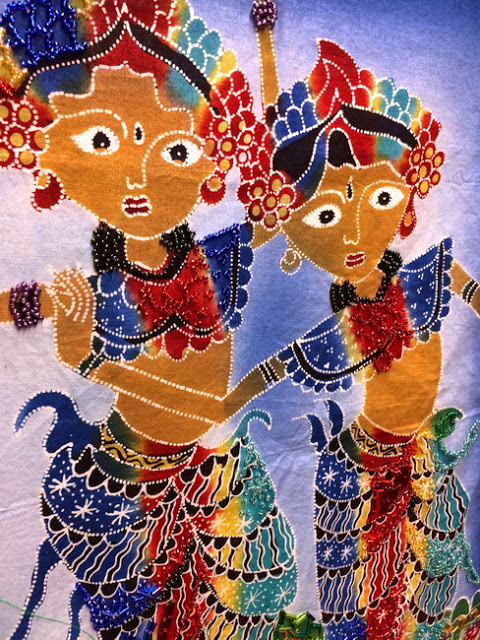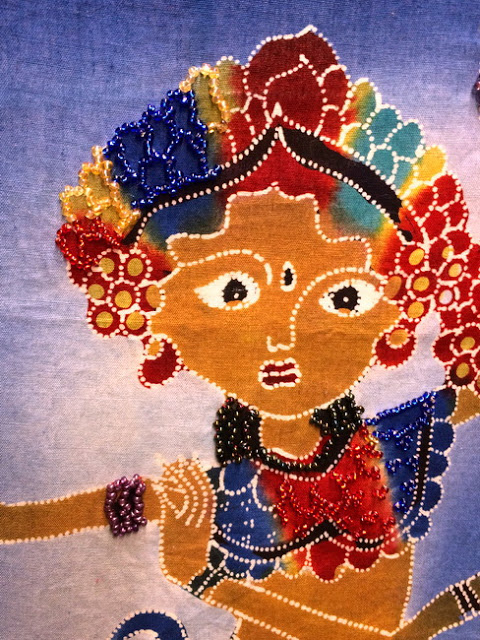 If you want to see more beadwork from Chelsea and others, check out the gallery on my website.
Happy Sewing!