Headbands
HOLIDAY GIFT DIY: HEADBANDS
Okay, so you've put off holiday shopping until now.
Maybe you have two weeks until Christmas, but some of you have only a few days left of Hanukkah!
Don't fret – I have a DIY gift idea that you could make today!
Headbands are great gifts for all ages – from babies to grandmas, and they're surprisingly easy to make and customize.
I tried making a few that popped up on my Pinterest, but none of them worked out quite right.
Some ended up being far too small, others were far too complicated.
The headband I'm going to show you is something that I eventually came up with – it's simple and adorable.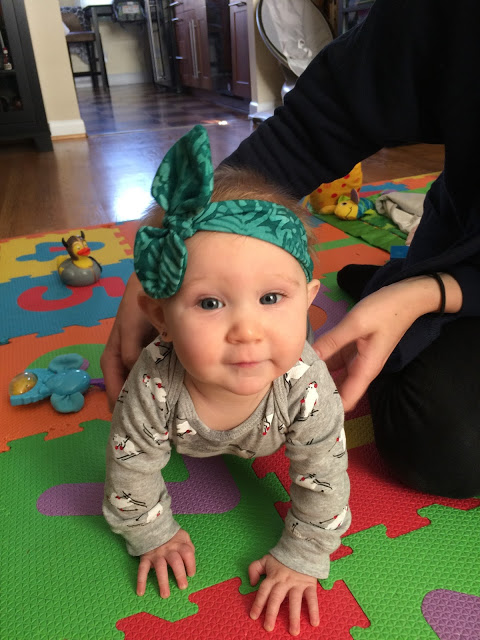 I used my Knit Batik in Jade Fern Grotto to make the headband modeled above.
The stretch of the knit is really nice if you're not exact with the recipient's head circumference –
it's also really soft on baby's sensitive skin!
This pattern required less fabric than some of the other patterns I had seen on Pinterest,
you may be able to make it from your scrap pile.
If not, here are some other Knit Batiks that would make beautiful headbands: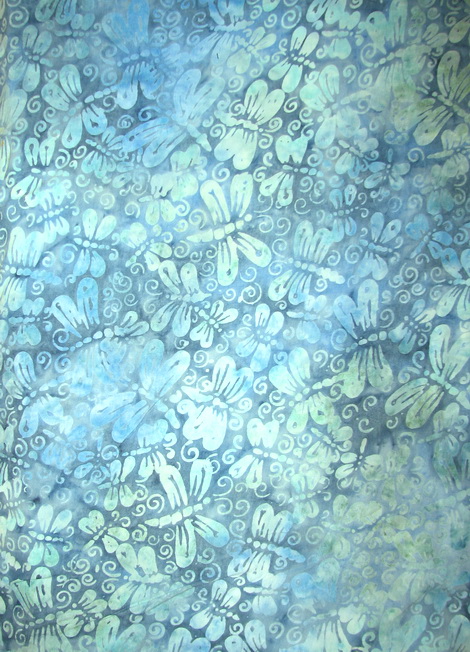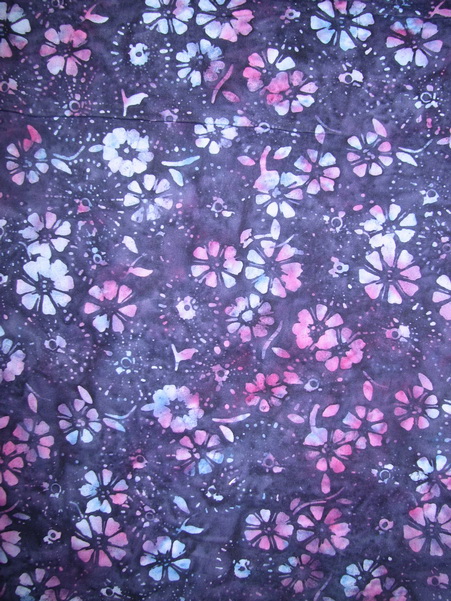 Colorful Butterflies on Magenta/Grape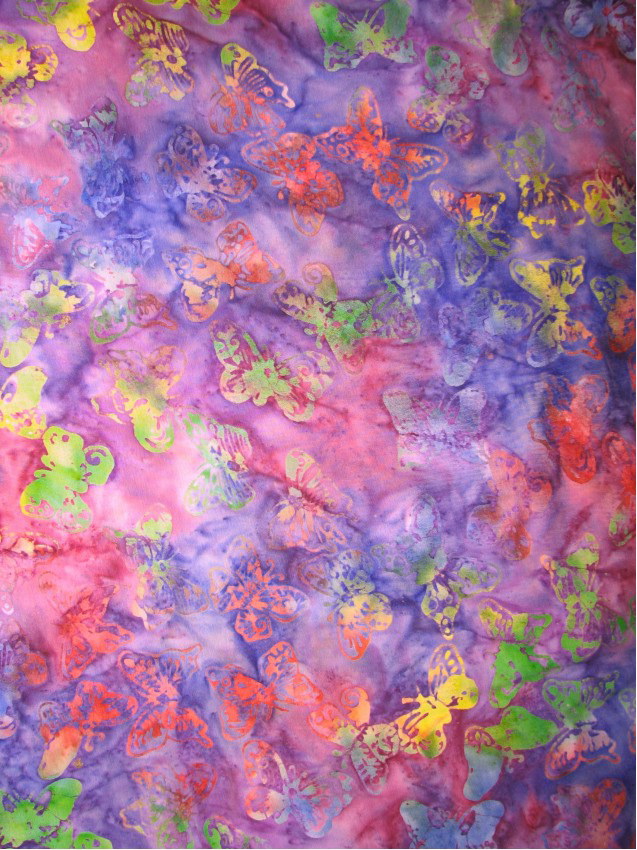 ---
Now that you have a few ideas about which fabrics you could use, here is my headband pattern!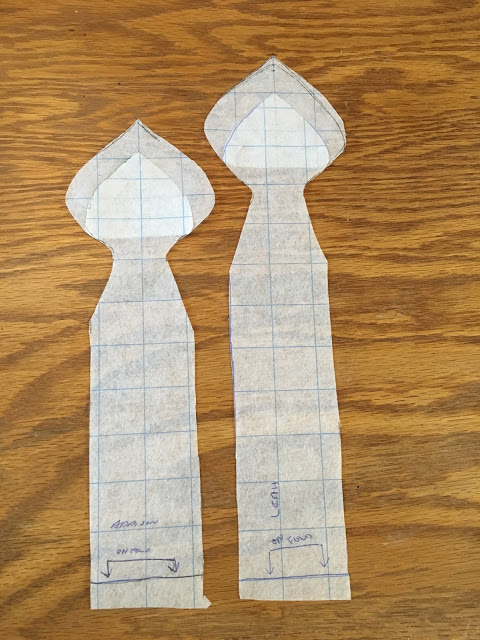 The pattern on the left was created for an infant, whereas the pattern on the right was created for an older baby.
To make your own pattern, take your head measurement, divide that number in half,
and this will be the length of the pattern up until the tapering begins.
The rest of the length is for the bow. Taper the bow end to 1.25″ wide and then create the end of the bow.
My bow is about 3.5″ across at its widest point.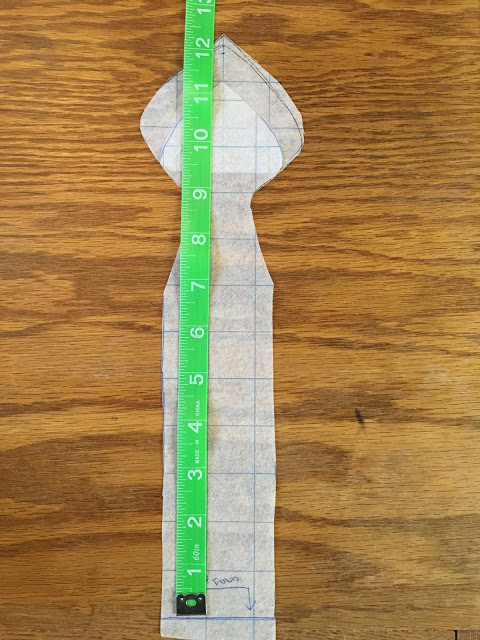 This pattern was made to fit a head measuring 14″ around.
Place the fabric on the fold line and cut two, I made mine to 2.25″ – 2.5″ wide.
With right sides together sew your seam at 1/4″,
leaving two spaces along the tapered area in your seam so you can turn the bow to the right side.
Turn to right side.
At this point you could top stitch, but if you're in a hurry, the open seam is not visible once you tie it.
This headband may resemble a bow tie, but I promise it's much easier to tie!
Simply tie a square knot starting at the beginning of the tapering.
You may have a to pull and twist the ends a little to get the ideal bow.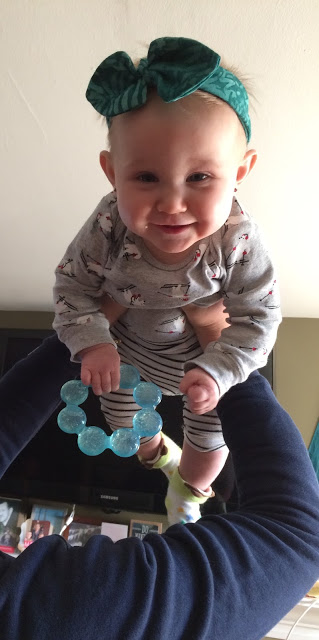 Here's a wiggly model wearing a smaller bow: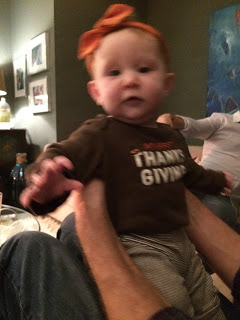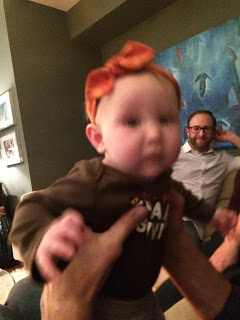 ---
If you don't have time to sew, you could also try a few no-sew headband options.
These headbands could be made with some of your scraps, and you don't have to measure anything.
All you have to do is tie it in a bow around your head, as easy as tying your shoes!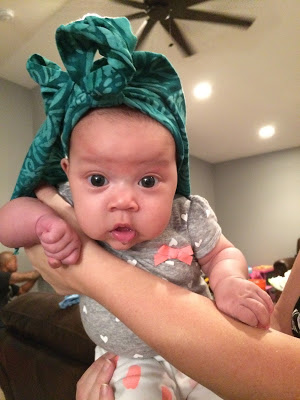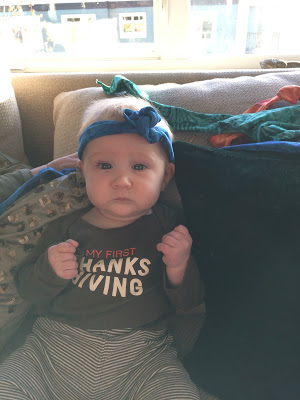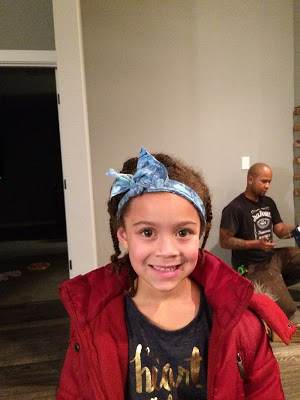 Happy Sewing and Bow Knotting!