Greeting Cards
HOLIDAY GREETING CARDS
This holiday season you'll need the perfect card to go with the perfect gift, but you've been to the store and their selection doesn't impress you and neither do their prices.
I have a solution for you: homemade cards.
You get to choose their design and you can personalize the message on the inside!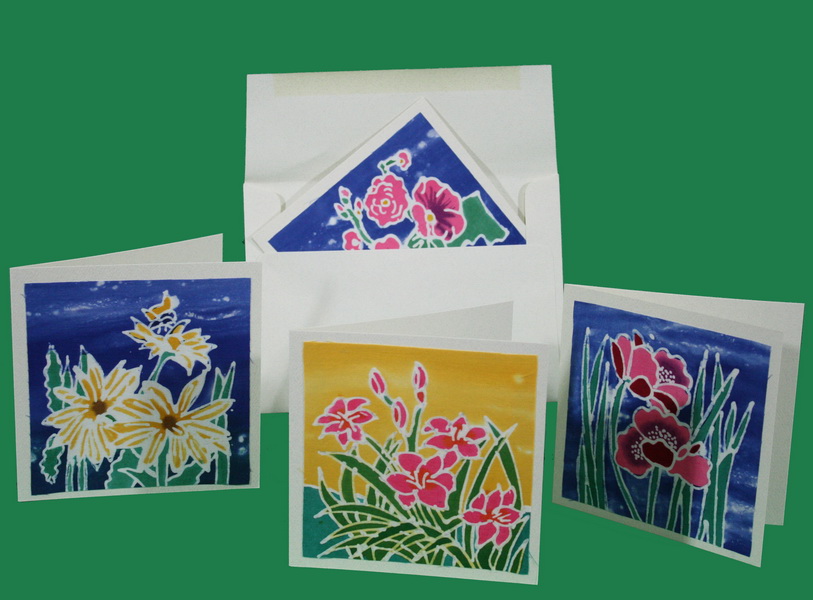 If you buy your own card stock at bulk price, you may pay as little as $0.05 per sheet.
Envelopes bought in bulk are about $0.08 each.
Pick out a packet of mini batik paintings, and your homemade cards are still cheaper than what you'd find at the store – not to mention a lot more personal!
These cards are so easy to make!
All you need is card stock, envelopes, some mini batik paintings, a pair of scissors, and adhesive – we use adhesive tape to avoid a sticky mess.
You could either trim the batik paintings to fit your card stock, or trim the card stock to fit your batiks.
Made in bulk, these would make an exceptional gift for elderly relatives that can no longer easily get to the store to buy cards – you could even pre-stamp the envelopes for their convenience!
---
I've compiled a few of many mini batik painting packets that would make wonderful greeting cards: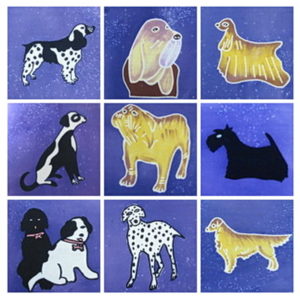 Great for the upcoming year of the Dog
Elephants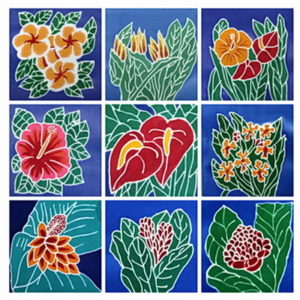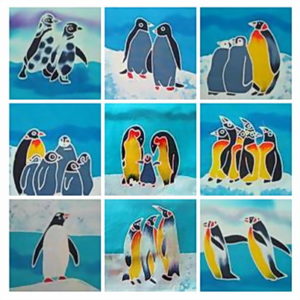 Happy Crafting!