Greenery- 2017 Pantone Color of the Year

Pantone Announced the Color of the Year 2017: Greenery
---
Pantone "is the world-renowned authority on color." Did you know Pantone host a "secret meeting" to come up with the color of the year.
After days of debate, trend analysis, and thoughtful consideration the final color is chosen which echos the zeitgeist.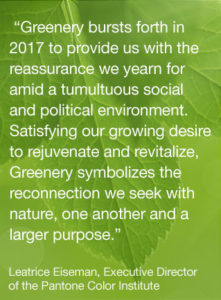 The Color of the Year 2017- Greenery
"A refreshing and revitalizing shade, Greenery is symbolic of new beginnings."- pantone.com
This color feels welcoming, relaxing, bold, and confident. Reminding us of the beautiful natural world around us.
Greenery is for fashion designers, quilters, fabric artists, and interior designers!
This hue is a natural complement. Think of looking a beautiful garden with the colorful flowers paired with the green of the bushes, plants, and trees.
Green is a natural anxiety reducer.
Pantone calls Greenery a trans-seasonal shade that pairs well with neutrals, other bright colors and deeper shades too, pastels and metallic.
---
Here are some of our wonderful Batik fabrics featuring Greenery to help you plan your next project.
Just Greenery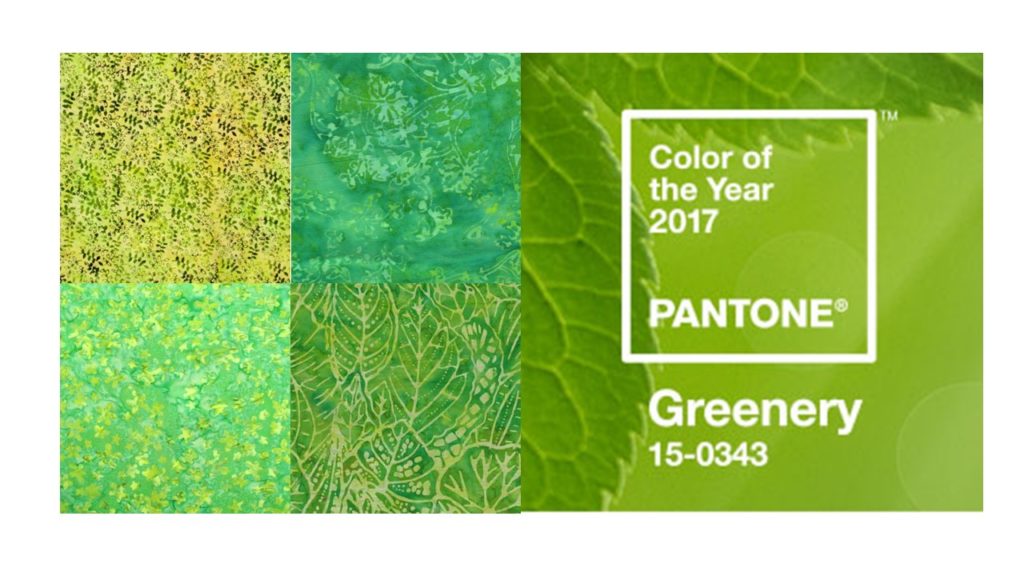 Top: RBF02350H- Mini Leaves on Green & RBF02460M- Lacy Flowers on Early Spring Green
Bottom: CBF2550M- Meadow Flowers on Green & CBF2660H- Kiwi Jungle
Shop Green Cotton Batik Fabrics
Shop Green Rayon Batik Fabrics
---
Pop of Greenery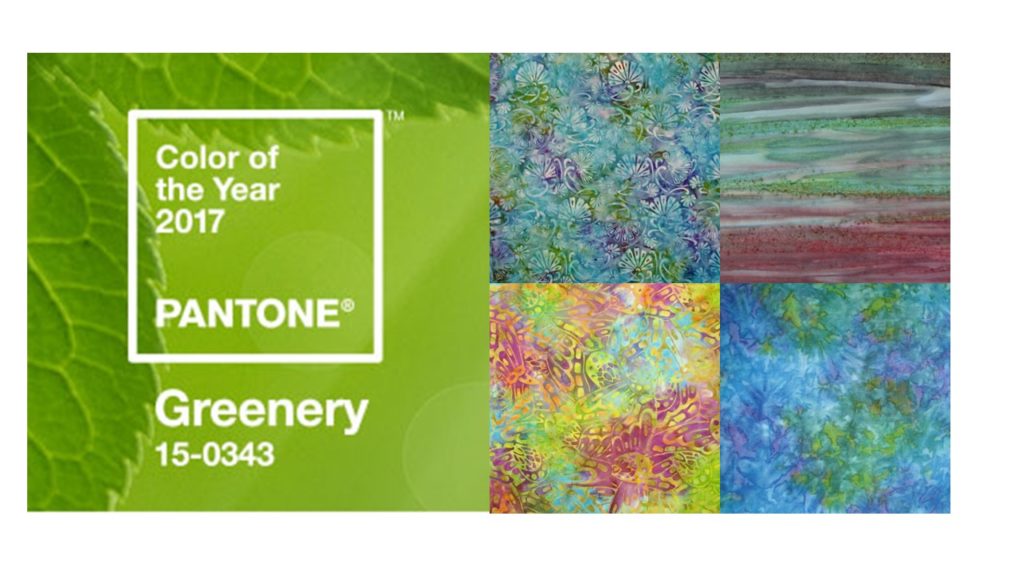 Top: CBF7730K- Fanfare on Multi & CBF7706H- Layered Sorbet
Bottom: CBF7500K- Multi Colored Harmony & RBF07729K- Blue Purple & Jalepeno Green Hand Dye
Shop Multi Cotton Batik Fabrics
Shop Multi Rayon Batik Fabrics
---
Color Pairings
Here are a couple of examples of color pairing but the possibilities are endless.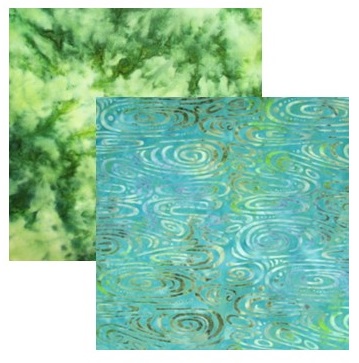 RBF02331K- Spring Green Hand Dye & CBF4506K- Morning in the Lagoon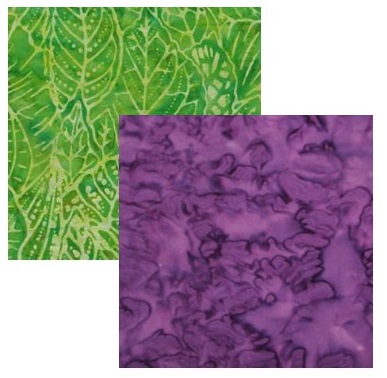 CBF2660H- Kiwi Jungle & CBF5701H- Purple Rain Hand Dye
To learn more about Pantone Color of the year: Greenery