Fashion Inspiration!
Sometimes you see a fabric that you really like, but it's hard to envision what you could make with it!  If you are in search of a little inspiration, you have come to the perfect place! Here are a few simple, comfortable, patterns to try out. You can find these patterns on our website (or right here > Fashion Patterns )
Happy sewing!
Rayon
Just a little you should know about the wonders of Rayon-
This fabric is known for its flowing, care-free, and comfortable feel. It is safe for machine washing/drying and it's colorfast. It also comes in all sorts of fantastic designs and colors to choose from! check them out here >  Rayon Batik Fabrics
Here are a few of our models rocking the
Swing Fever Jacket pattern in Rayon-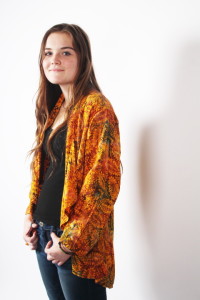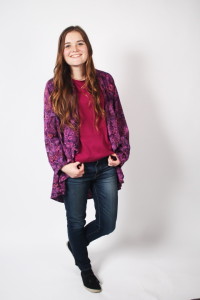 (Moroccan Autumn Fabric)                     (Purple Garden Phlox Fabric) Pictured: Kristen
---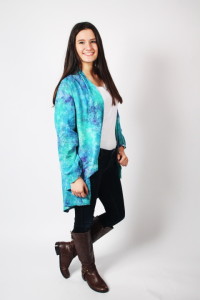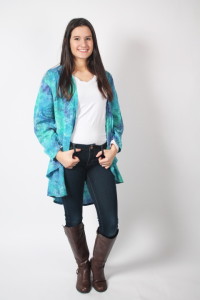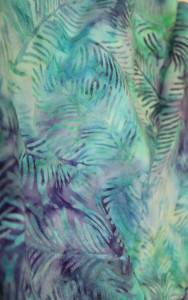 (Oceanside Floating Feather Fabric)  
Simple Elegant Tee in Rayon-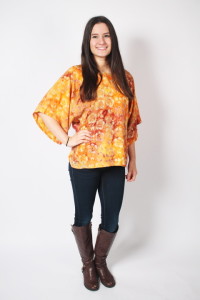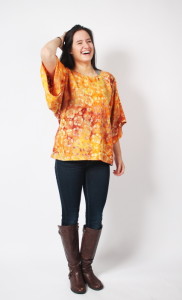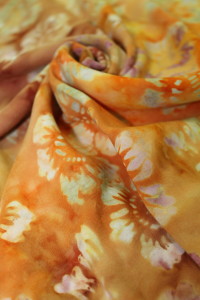 (Sun-Kissed Rosemallow Fabric) Pictured: Lillian  
Knit
A common misunderstanding with knit is that it is hard to work with, but in fact it's just the opposite! This type of fabric can be  used on a regular sewing machine. It is strong enough that the ends don't unravel or need finishing. It is also safe for machine washing/ drying and colorfast. This cozy, flexible fabric comes in a variety of designs and colors! Indonesian Batiks is the only supplier of Batik Knit Fabric in the United States!
Check them out here > Knit Batik Fabrics
                   The Cool Cardigan Pattern in Knit-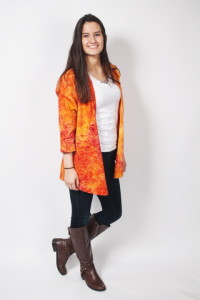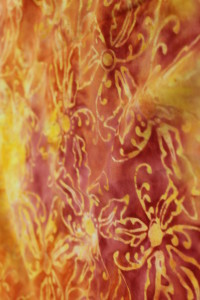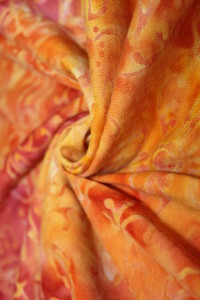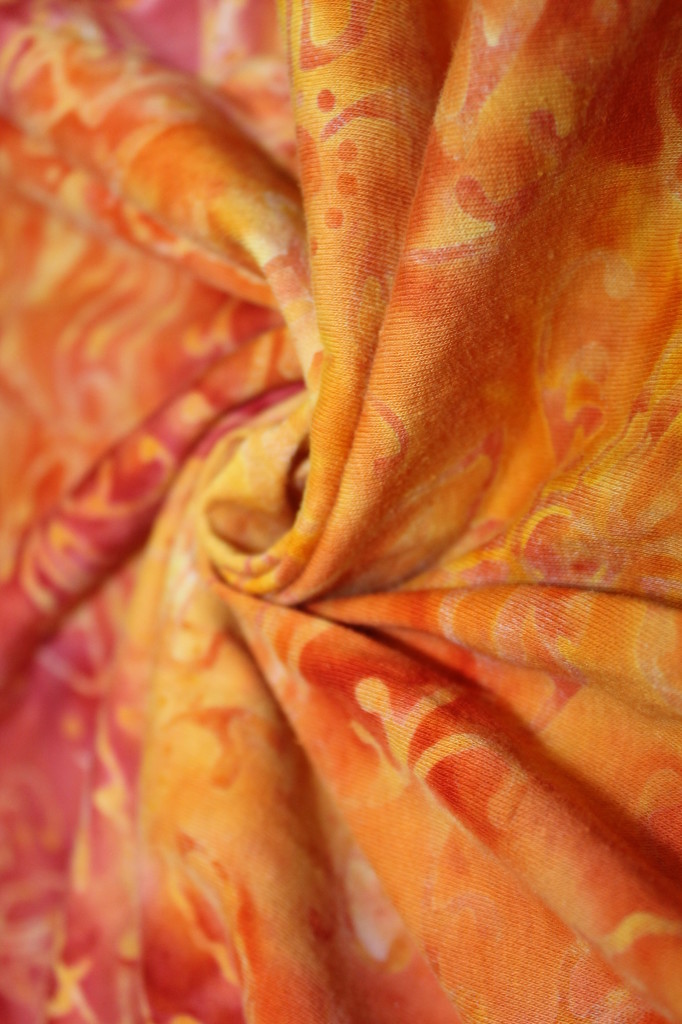 (Day Lillies on Bright Multi Fabric) Pictured: Lillian
Perfect T-shirt Pattern in Knit-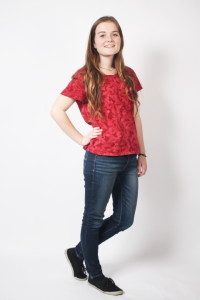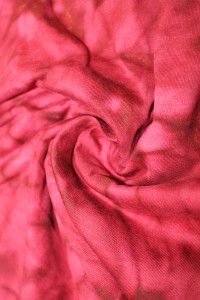 (Cranberry Wine Fabric) Pictured: Kristen    
Cotton
Cotton is so fun to work with! As shown in some examples below, there are a wide range of wonderful colors and designs available to mix and match with! These are all able to be machine washed/dried and colorfast  as well.
check them out here > Cotton Batik Fabrics
Here is the gorgeous Lillian displaying two types of the Patchwork Jacket Patterns: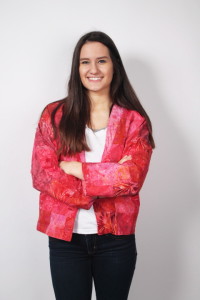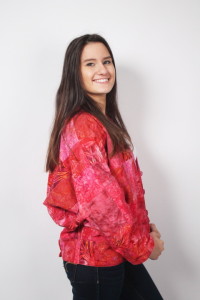 (Short version of jacket.)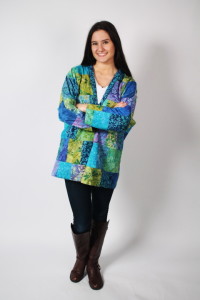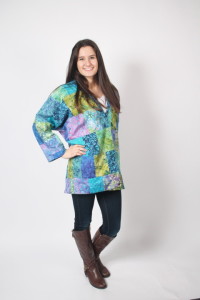 (Long version of jacket.)