DIY Holiday Decorations
Thanksgiving hasn't even passed yet, and I'm already seeing people putting up holiday decorations!
This time of year is so much fun because there are endless ways to decorate your home… and since my neighbors are decorating,
I thought, why can't I get started?
 So I'd like to show two of my favorite DIY holiday decorations: the Evening Star and the Holiday Snowflake.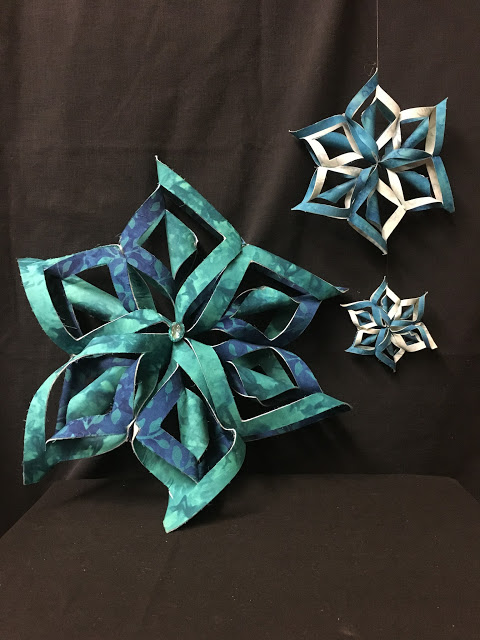 The Evening Star and Holiday Snowflake patterns are fairly easy to make.
They're both no-sew – the Evening Star uses Fast2Fuse and the Holiday Snowflake requires Heavyweight Wonder Under.
After some cutting, ironing, and glueing, you're left with these beautiful decorations!
Both patterns are available on my website, indobatiks.com, and if you enter this code at checkout, you can get 10% off of each pattern: HAPPYSEW.
---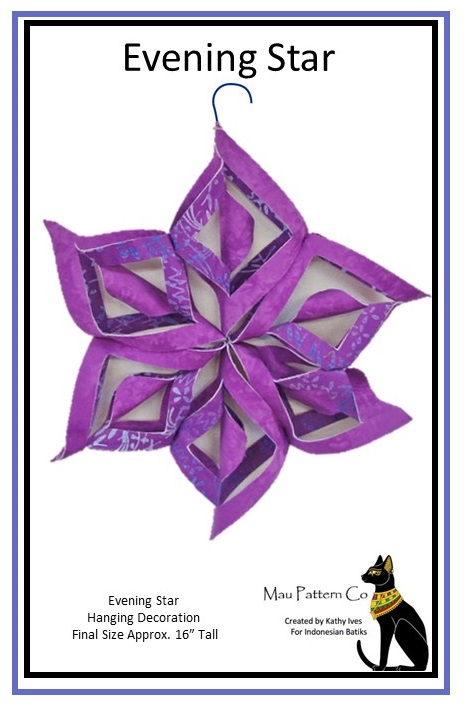 This is the larger of the two decorations and it makes a wonderful tree topper!
I've given these as gifts to my family and friends in the past and everybody loves them…
they could even be left up to decorate your home all year round.
Here are some examples of ones I've made with Cotton Batik: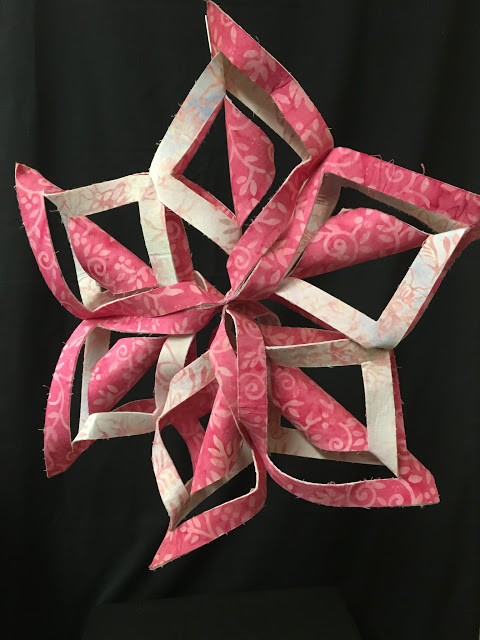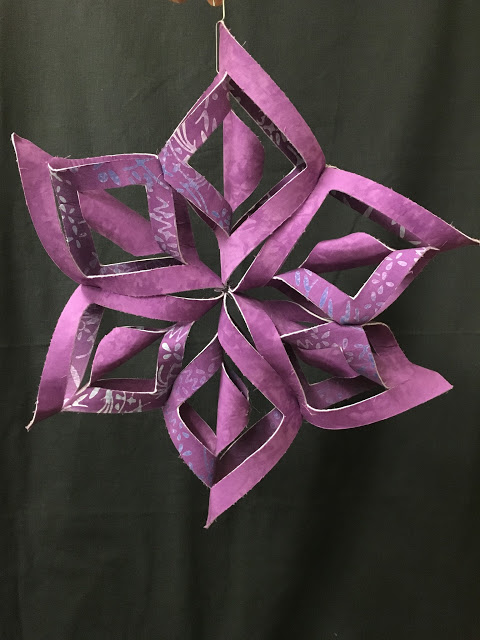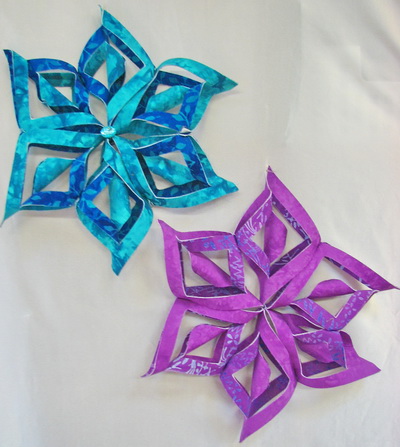 ---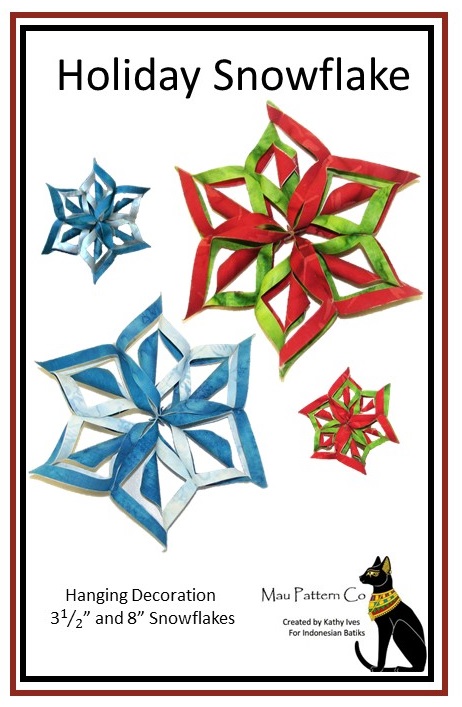 The other pattern, Holiday Snowflake, comes with two sizes and both can be strung together to make a hanging decoration
– I have a few examples of that below.
There are so many complementary color options to choose from and these could be used for any holiday or just for everyday decor.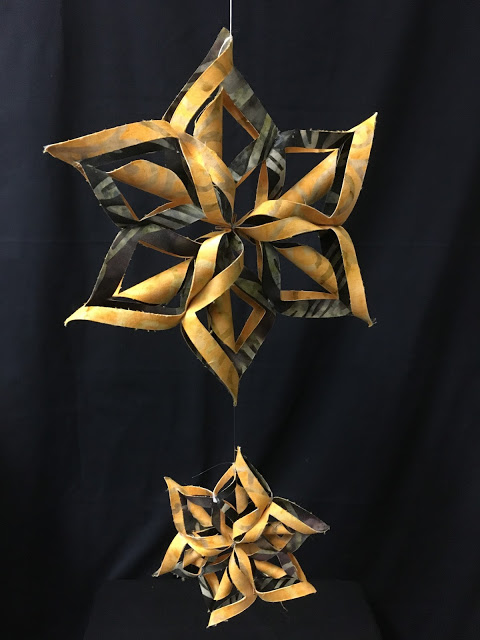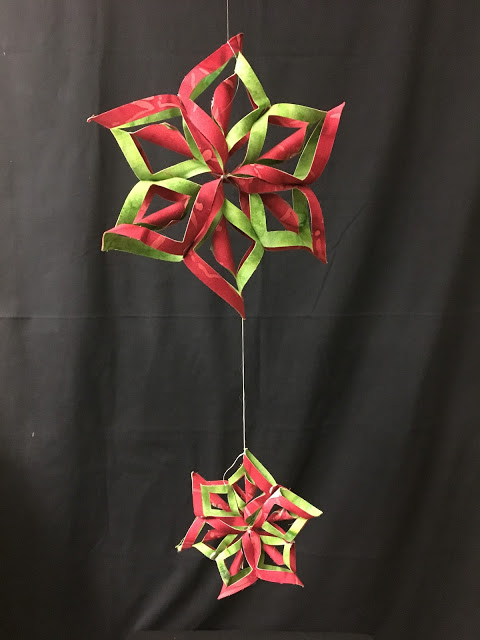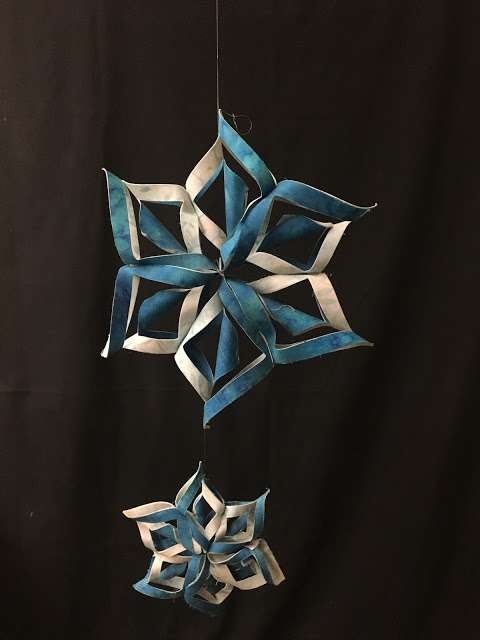 Happy Sewing!