Closet Staples: The Perfect T-Shirt
Closet staples are the foundation upon which your wardrobe is built. I cannot stress enough how important it is to have a few versatile basics that you love!
Today, I'd like to introduce you to one of mine, The Perfect T-Shirt.
I can dress it down with jeans, or dress it up with a scarf and flowing skirt; like any good basic, the possibilities are endless.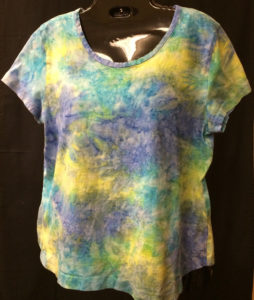 I intended to make this the most wearable t-shirt possible, so I used our incredibly soft 
Batik Knit
.
The pattern is aptly named "The Perfect T-Shirt", a design by Pamela's Patterns.
The description on the back of the packaging really attracted me to this pattern:
"…addresses the most common fitting issues we face – high round back, forward shoulder, full hip and bust, and a good fit through the shoulder and neck."
It certainly is the perfect t-shirt! This pattern gives three neckline options and four sleeve options.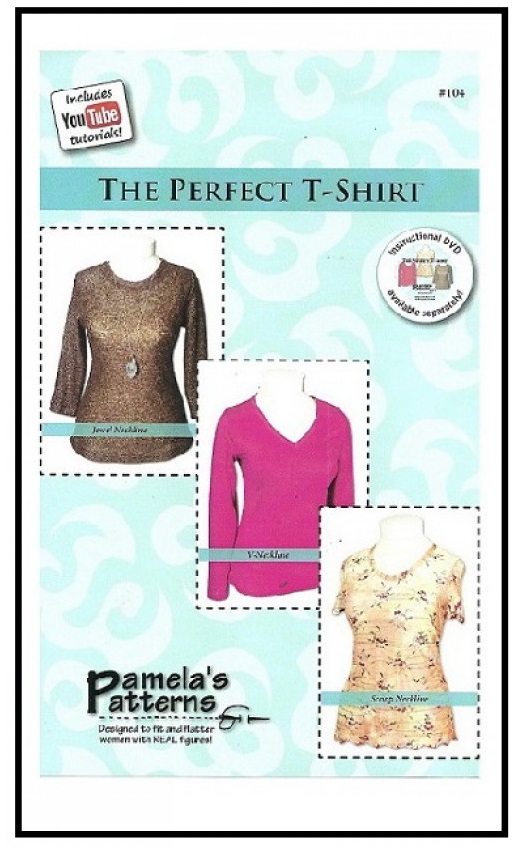 I loved this pattern so much that I made three!
I chose the higher Jewel Neckline for all of the shirts.
The fabric used for the first shirt, featured above, is one of our favorite knits, 
Sea Glass
.
If you like the fabric used in the third picture, we still carry 
Cranberry Wine
 in bolt ends.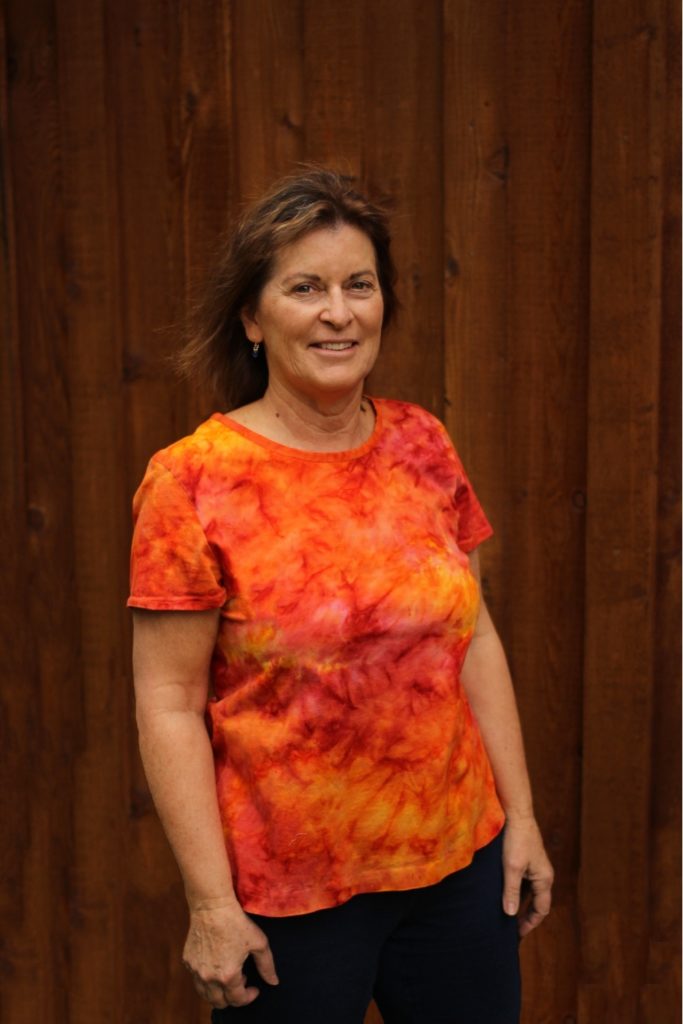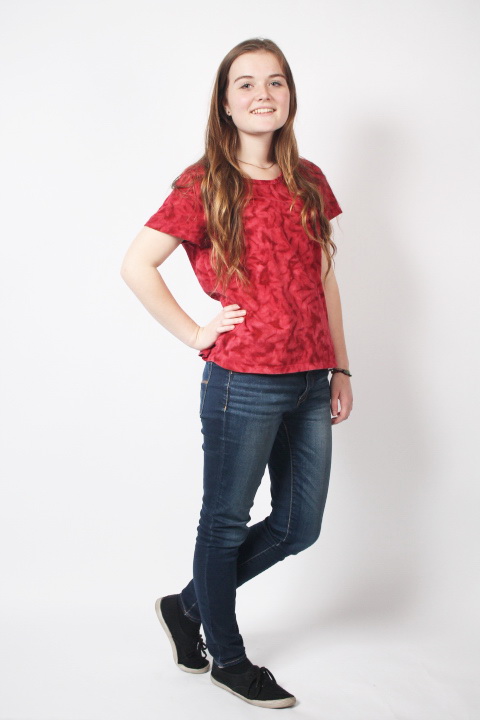 Happy Sewing!