Best Intention Winners
Completed Project: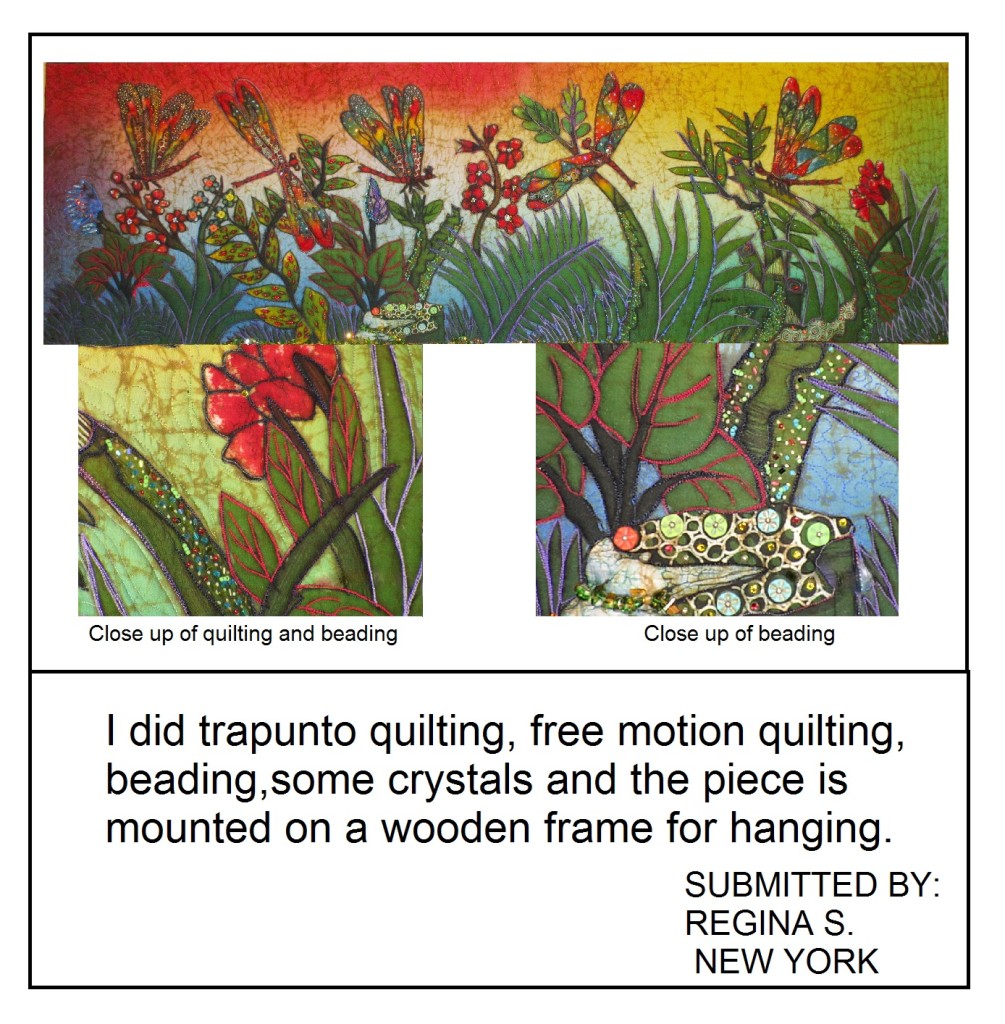 Regina S. Of New York submitted this wonderful dragonfly wall hanging 
(which was created using one of our long Dragonfly Batik Paintings.)
 "Thank you for selecting my work. I thoroughly enjoy your site and all the pieces that I have put together. I am beading my cats and just started trapping on a new floral piece I purchased a while ago. Again, thank you and I can't wait to shop." -Regina S.
Not Yet Done/ In-Process:

Mary Ann D. of Idaho submitted this idea (which uses our *1 1/4+ yards* bags of Batik Cotton Pieces). The end result should be beautiful and we can't wait for the completed project photos.
"Wow I didn't think I would win! I figured why not try. Thank you. When I get it all put together I will send pictures." -Mary Ann D.