Batik Baby Shoes
Today I want to showcase a DIY gift idea for the tiniest members of your family, Batik Baby Shoes!
This pattern comes from a fellow blogger, thatssewnina, who created this pattern by disassembling a cloth baby shoe that she had purchased from a store – how ingenious!
These incredibly adorable slippers are great for non-walking infants up to new walkers.
I've made them using knit and cotton batik – both are soft enough for baby's delicate skin.
The elastic used in the shoes make them easy to slip on and more challenging for baby to kick off.
The best part is that you can make them in whichever design of fabric you wish!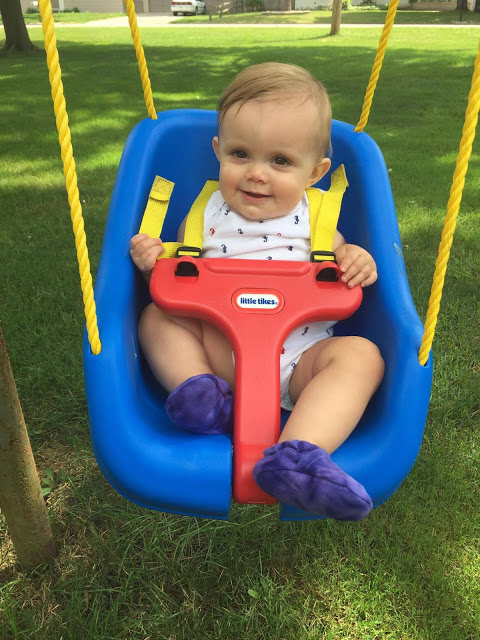 The pattern only requires a piece of fabric about 10″ wide by 20″ long.
You could even use up some of your fabric scraps to create a fun multi-colored shoe!
I used our Knit Batik in Purple Rain to make the shoes shown above.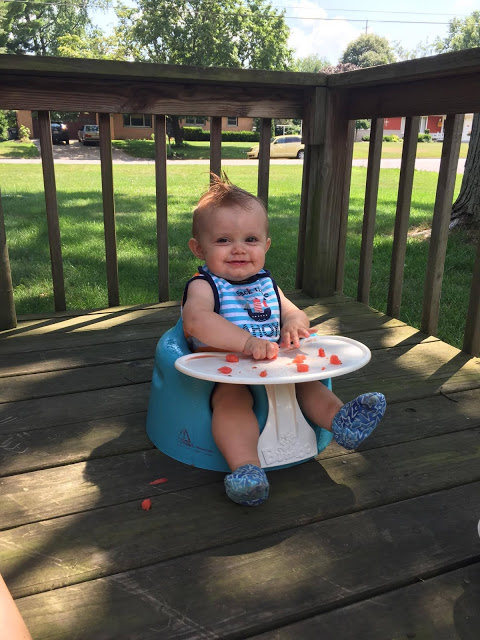 Here's another pair I made using our Cotton Batik.
We don't have this star motif fabric anymore, but Small Turtles on Blue (shown below) would make such a cute Batik Baby Shoe!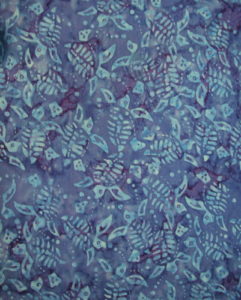 These are the shoes with the same turtle motif with a different color, Small Turtles on Green: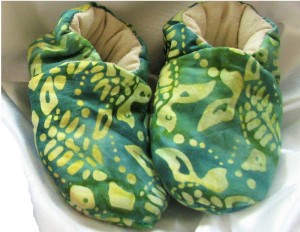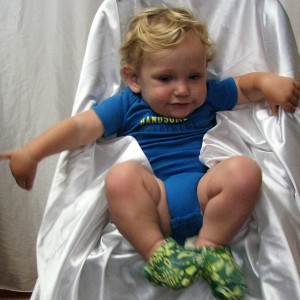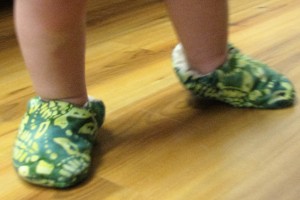 If you're looking for another knit fabric to make into baby shoes, take a look at our Knit Batik in Colorful Butterflies on Magenta/Grape: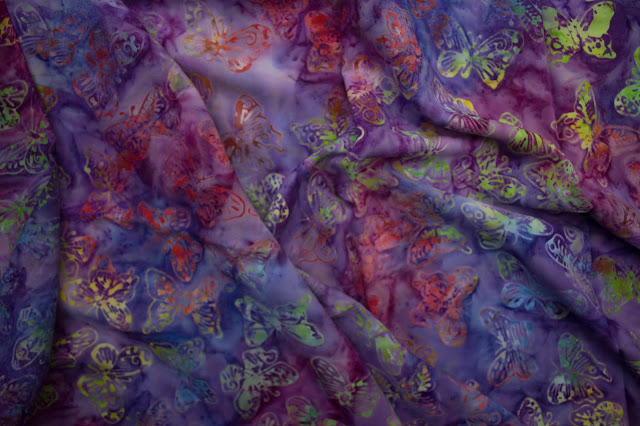 Now that you have a few ideas in mind, here is the tutorial to make these shoes:
Happy Sewing!